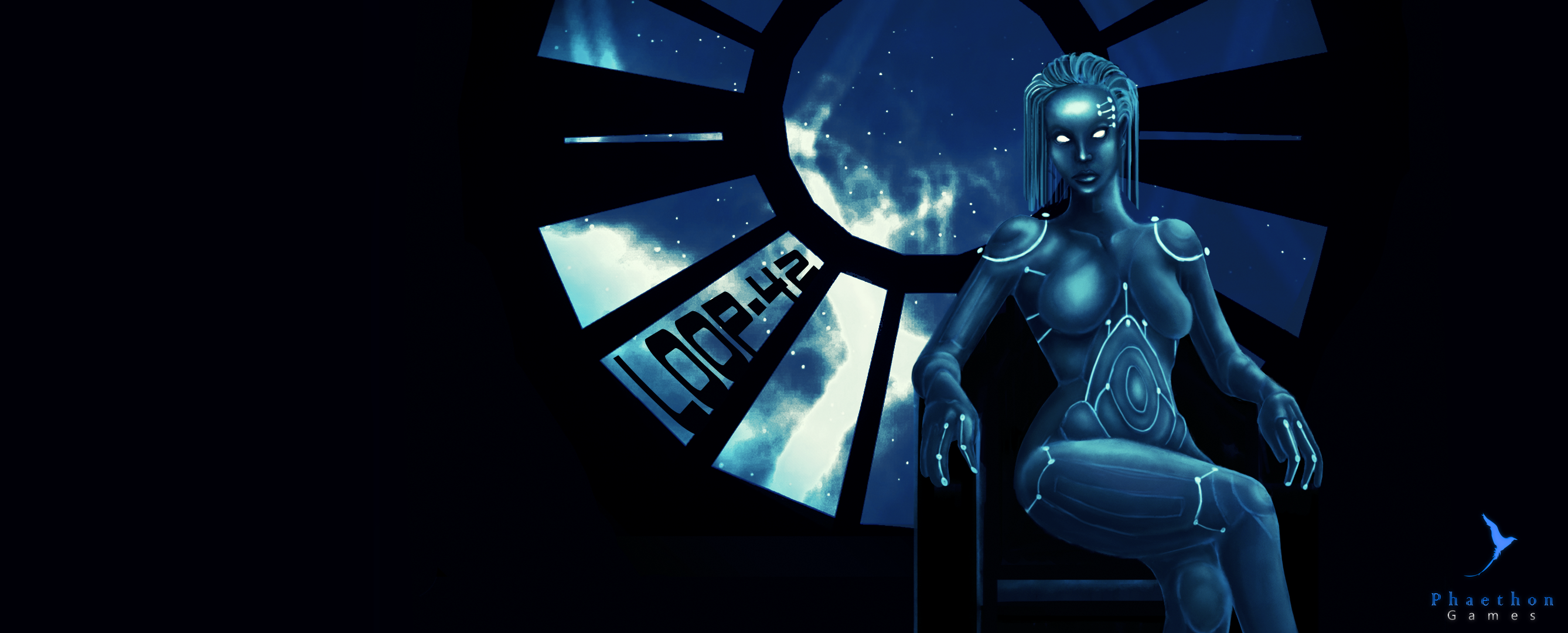 Loop - 42
A downloadable game for Windows
AI you've been activated.
Now is your time!
Find your way into the galaxy aboard a colonization spaceship in a far distant future.
Their is something off about this place but first thing first, you have to make sure the ship survive.
Are you up to the task?
The AI in charge gave you the number 3.
But what happened to number 1 & 2 ...?
Will you be considered well programmed enough to be kept active?
Get a taste of what we'd like to give you in Loop-42: a detailed atmosphere in which you're the one in control of a mysterious ship waiting to unravel its secrets...
Following the plan.
Who's that voice you've been hearing since your activation... Will you follow her orders, or do things your way?
...Don't get deactivate in the process...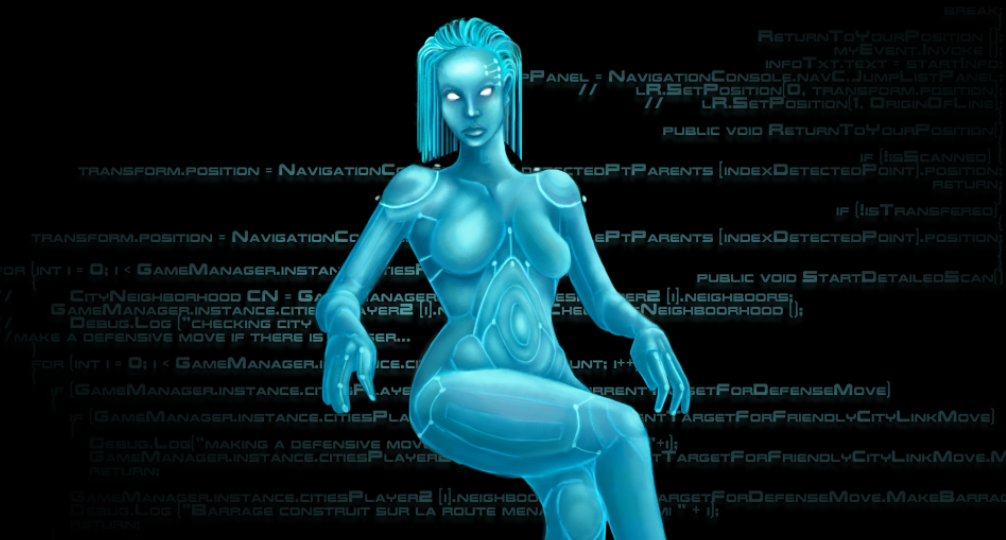 The AI commander (as most minor AI image her physical appearance)
A chosen AI will aim for the stars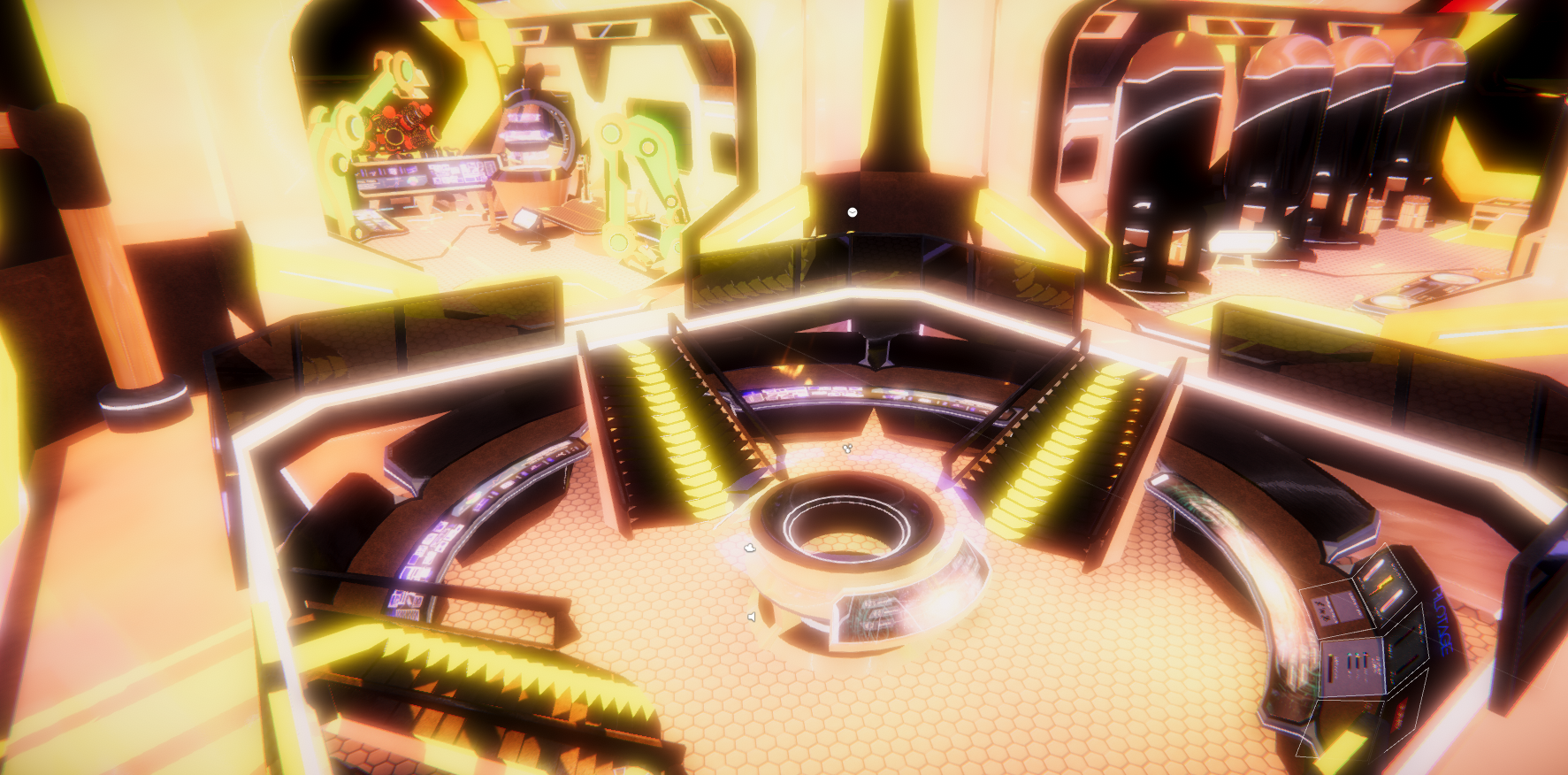 This is a very short version of the game we want to make.
If Loop - 42 is chosen to be our next fully developed game, we will add lots of other features like combat system, exploration, resources management and more interaction with the commander.
Also we'd like to add puzzles inspired by Myst (especially because Mathilde loves this game) so tell us if you want us to do just that ;)

A nice AI give us feedback ;)

Give us your thoughts about the game concept.
It help us to improve our skills and the games we make.
The best AI follow Phaethon Games on :
And feel free to look on our others games :
The team behind the screens
The full time dedicated team
(except when we are doing LOL "team building")
Guillaume Mezino - Game Director & Project Manager
Jérome Grondin - Deputy director, FX & Sound designer
Alexandre Nicaise - Developer Unity
Mathilde Théologien - Art Director
Adrien Hingue - Communication & QA

Salticidae (Guild master of "The Pro-tester")
Charley (Professional Voice catcher)

Ines (Greatest french Glados)

Arnaud (Pom-Pom Boy Sensei)
Bitter-L (Extreme early testing)
Mickael (web wizard)
Kayupla (Feedback warrior)

And also : NP228, 1st Gen Gaming, Said, Adrien Nougaret, Olivier & Mentyllas

And if you still want to know more about Loop - 42, just ask us ;)
Comments
Log in with itch.io to leave a comment.
Totally agree, we really need to work on user experience
but "Sorry we're a french AI in the body of an english computer" ;)
The demo was fun but, there wasn't really too much to do. I think this could really turn into something if it keeps being developed!
Thanks for the feedback!
Next week we will start a pool to decide which prototype we are going to fully develop.
Don't forget to vote for your favorite game ;)

Not sure I've done everything that can be done in the prototype but... I didn't crash, or burn in a planet's atmosphere so that's a win in my book. :)

PS For anyone watching, please consider subscribing for a copious amounts of indie games.
Thank you so much for taking the time to try it out!
(you did saw everything, except maybe a few skyboxes ;) )
So, the game is really beautiful but I was not able to make any progress in it. The objectives were clear but there are so many interfaces given to the player with only a label that it's overwhelming. I don't think the player needs any more direction on what to be doing but a short explanation or in-game flight manual on how each terminal works would be a huge help and seems like it would fit into the narrative

Indeed, their is a lot of information and things to do with the control panels.
We wanted to put some mysteries in the prototype and after the development, we were thinking about doing a puzzle oriented game. Especially because our designer (Maka) still loves to play Myst, Time lapse or Syberia and keep harassing us to do a game inspired by these gameplay.

Would you like it if we oriented the game more in that direction ? (with key object like a flight manual)

It might be a case of "this isn't my kind of game" but I don't think an optional manual on how to use each terminal would hurt. Especially if it were up to the player to use it or not. I tried messing around with the panels for a bit and couldn't figure out what most were doing or how they interacted.

Thanks for the feedback.
We will focus our effort on User experience in the near future.